Photo Courtesy of KPRS
Squire's Castle..... there is a lot to say about this place.  Legend has it that Squire's Wife Rebekah hated the country life, she wanted to live back in the city and was scared of country living.  She hated her husband for building this house out in the country.  One night she supposedly got scared by something and ran off, tripping and falling down the stairs hanging herself on one of the tethers in the basement.  Another version is while falling she broke her neck.  Supposedly you can see her ghost walking around the castle at night, along with shadow figures.  Stories of a red lantern, the fireplace in the trophy room lighting on its own at midnight.  Reports of people being attacked and thrown have been sent to police, while police say it was only a coyote or bear.  People have reported claw marks on themselves. Police and Park Rangers mostly write it off as Bears, Coyote, drinking or drug use.
However, documentation shows Rebekah never died in the Castle, she died in their home due to mental illness on Ridge Rd.  Squires Castle was never finished.  The building you see is actually just the Gate House to what was supposed to be the Castle, which would have been 4 or 5 times larger then this gate house.  No explanation for the fireplace lighting or shadow figures as of yet.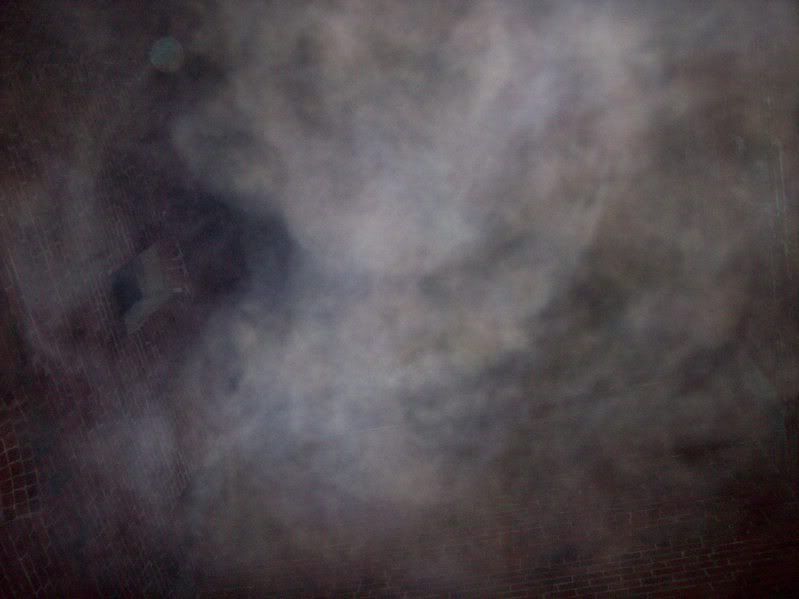 Photo Courtesy of KPRS
The KPRS Team investigated the castle and the grounds it sits on.We only have a few interesting pictures of what we think could be orbs or dust. However, we did experience several temperature drops on our digital thermometer sometimes it went from 72 degrees all the way down to -18 degrees. At this point we can't say much else about the castle.
Squires Castle is owned by Cleveland Metro Parks.  To get there take Rt. 6 to Rt 174.  The Castle is at the bottom of the hill on the right hand side, you can't miss it.